The LOTRO Beacon: Issue #25
Community Spotlights
Composer Chance Thomas has released a physical CD of his 10th Anniversary Soundtrack for Lord of the Rings Online! Click here to learn more and buy it.
The Harnkegger Games begin next week on Laurelin! Click here to learn more about this event, and we'll be broadcasting the games on LOTROstream here!
Second Breakfast and Elevenses are celebrating their 7th anniversaries this weekend on Crickhollow! Click here for details about this special event!
Gondamon Rock Night happens September 16th! Click here for more info on his Belegaer event!
Heroes of Middle-earth with Zonflux is now on LOTROstream! Click here for the archive of his first show.
MMO Reporter streams LOTRO! Click here to watch it.
with the subject line "COMMUNITY SPOTLIGHT"
Kin Hall
House of Lords is a European prime time raiding Kin with a long history looking for mature members to run T2C content in a casual and fun environment. The Kin was originally on Withywindle, then Brandywine, and is now on Arkenstone. Click here to check out their web site!
Email contact@standingstonegames.com with the subject line "KIN HALL" to get your Kin featured

What is the key to good fishing in LOTRO?
Fansite News
Nauglir Games is a daily LOTRO Let's Play maker on YouTube who is doing a full playthrough of the game! New videos can be found every day here!
LL VG previews Mount Doom! Click here for video and music.
Andang proves Sauron's defeat! Click here to see it happen.
​Bludborn has created a video showing a walk into Mordor! Click here to watch it!
Oculos Nerd heads into Moria! Click here to see it.
The Secret Fire Podcast sits at the Council of Elrond! Click here for their latest show.
Syp has tales from the Old Forest. Click here to read them!
Stine has a LOTRO-themed Sunday! Click here for the video.
Gameolio Dan enters the hideout of the Blackwold. Click here to check it out!
Steep streams on his minstrel! Click here for the show.
Morgan Jazzman is streaming LOTRO in Russian. Click here to support him!
Let's Talk Shop!
We're kicking off a new series of videos looking at some of Mordor's post-Sauron enemies! Click here to see the first video!
We have updated the Community Rules for the forums and social sites. Click here to read about the changes!
Cordovan wraps up his time with the Farmer's Faire in the latest +Cord of the Rings! Click here to watch it.
Screenshot of the Week!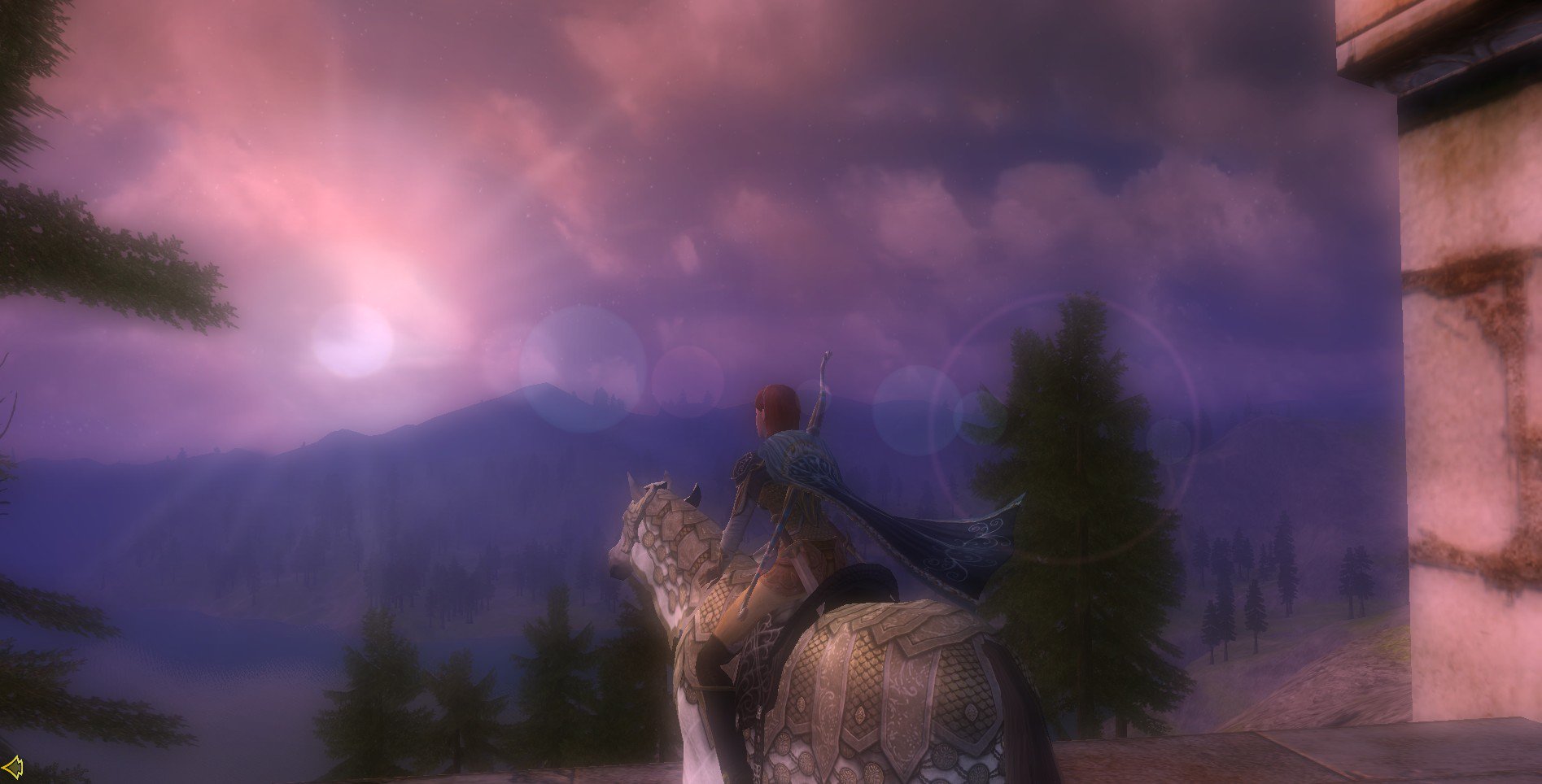 Maiden of Rohan finds a scene of great beauty! Click here to check out her Twitch channel.
In the News!
Double Bonus Points continues through September 11th! This is your last weekend to stock up on points!
Find Your Shadowfax! Get 20% off:

Select Warsteeds

Riding Skills

Select Mounts

Movement Speed Buffs

Now through September 14th!

The Weekly Coupon gets you a free Slayer and Skill Deed Boost x1 with the Coupon Code SLAYMORSLAY, now through September 14th!